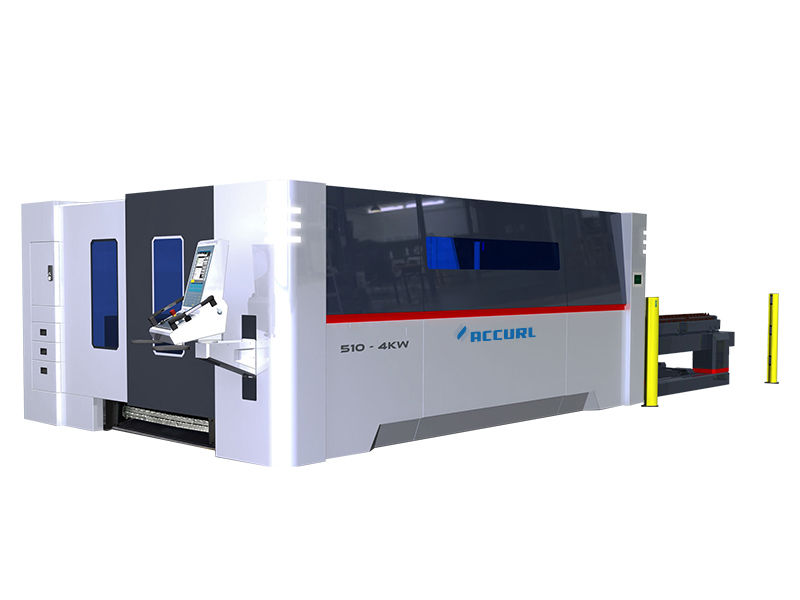 Aplicació del producte
---
With the 1500mm x3000mm working area, the F3015 is the basic and the most economic model for ACCURL3015. Widely used in the processing of advertising board, metal plate structure, Hv/lv electrical ark production, textile machinery parts, kitchen utensils, car, machinery, elevator, electric parts, spring coil slice, subway line spare parts, etc..
BodorGenius Auto Focus Laser Head

Font làser

Àrea de treball

1500 * 3000mm

500w/700w/800w/1000w/1500w/2000w/2500w/3000w/4000w

Via de refrigeració

Refredament per aigua

Sistema de control

BodorPro

35m / min

Precisió

Position Accuracy:0.03mm. Reposition Accuracy:0.02mm

Sistema d'accionament

Japan YASKAWA Servo Motor

Transmissió

Taiwan silver HIWIN square rail, Taiwan YYC gear rack

Bearing

Japan NSK Bearing

Electric components

French Schneider electrical components

Pneumatic components

Components pneumàtics SMC del Japó

Machine size+ weight

4550*2300*2000mm , After package ,weight 3000kg

Maximum acceleration

1,5G

Other parts

Auto lubrication system + pressure gage + laser protective goggles + WIFI Control+ control panel and etc.
Principals característiques
---
1. Qualitat de ruta excel·lent: menor punt làser i alta eficiència en el treball, alta qualitat.
2. Alta velocitat de tall: la velocitat de tall és de 2-3 vegades que la màquina de tall làser de CO2 de la mateixa potència.
3. Funcionament estable: adopta làsers de fibra d'importació a nivell mundial superior, rendiment estable, les parts clau poden arribar a 100.000 hores;
4. Alta eficiència per a la conversió fotoelèctrica: Compareu amb la màquina de tall làser CO2, la màquina de tall làser de fibra té tres vegades l'eficiència de conversió fotoelèctrica.
5. De baix cost: estalvieu energia i protegir el medi ambient. La taxa de conversió fotoelèctrica és de fins al 25-30%. Consum elèctric baix, només és del 20% -30% de la màquina de tallar làser CO2 tradicional.
6. Manteniment baix: la transmissió de la línia de fibra no necessita reflectar, estalviar costos de manteniment;
7. Operacions fàcils: transmissió de línia de fibra, cap ajust de ruta òptica.
Detalls ràpids
---
Estat: Nou
Tipus de làser: làser de fibra
Material aplicable: metall
Gruix de tall: depèn
Cutting Area: 1500x3000mm
Cutting Speed: 500mm/s
CNC o No: Sí
Mode de refrigeració: refrigeració per aigua
Control Software: BodorPro
Graphic Format Supported: AI, BMP, DXF, PLT
Certification: CCC, CE, ISO, SGS, UL
Servei postvenda subministrat: enginyers disponibles per a la maquinària de servei a l'estranger
Keyword: hot sale metal laser cutting machine
Gruix de tall: 0-30mm
Position accuracy: 0.02mm
Cutting speed: 0-10000mm/min
Cutting material: Metal stainless steel carbon steel aluminum
Application: Aluminum Sheets
Vise action Method: Semi Automatic Clamping Vise
Power: Mechanical
Brand: bodor
industriy: jewerlry metal products auto parts
Peces de la màquina
---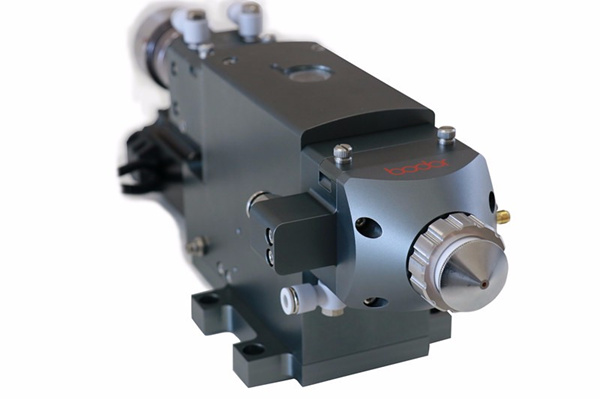 Name: BodorGenius Auto Focus Laser Head
1,Auto-Focus
S'aplica a diverses distàncies focals controlades per sistema de control de màquines-eina. El punt focal s'ajustarà automàticament en el procés de tall per obtenir el millor efecte de tall de xapes de diferents gruixos.
2,Free Your Hands
Focal length is controlled by operating system. We don't need to do manual regulation, which effectively avoids errors or faults caused by manual operation.
3,Fast
(1)Auto focus would automatically adjust the most appropriate focal points in the process of punching and cutting, which greatly improves cutting speed;
(2)When replacing different materials or different thicknesses sheet, manual focus laser head needs manual regulation, which is laborious and time-consuming; auto focus laser head is controlled by control system, it can read system storage parameters automatically, saving time and manpower;
(3)Collimating protective lens drawer can better protect collimating lens and improve replacing speed of protective lens.
4,Accuracy
L'augment de la longitud del focus de perforació, la configuració per separat de la distància focal de perforació i la distància focal de tall, milloren la precisió del tall.
5,Durable
(1)Built-in double water-cooling structures can ensure the constant temperature of collimating and focusing components, avoiding overheating damage of lenses, cooling effect is better, no heating or fogging in long-term cutting, service life of lenses have lengthened.
(2)Increasing collimation protective lens and focus protective lens, carefully protect key components.
Name: Integrated Casting Machine Body
Using flake graphite cast iron, the lowest tensile strength of which is 200MPa. High carbon content, high compressive strength and high hardness. Strong shock absorption and wear resistance. Low thermal sensitivity and bed gap sensitivity reduce the loss of equipment in using, so the machine accuracy could maintain for a long time, and no deformation in a life cycle.
Name: Control cabinet
Integrated the laser source and all the electronic machine parts, the cabinet can protect the precious electric parts and expensive laser source. The fan in the cabinet provide a better cooling system for the electrical parts
Name: Automatic lubrication system
Electrical lubrication is a kind of gear pump with rational construction, great performance and comprehensive functions.
By connection with program control system in the main machine, the lubrication system could oversee oil level within tank as well as oil transmission pressure and set lubrication periodicity, which will effectively prevent rust within lubrication system to ensure cutting accuracy.